Victory Ink   Writing & Editing     Letters of Persuasion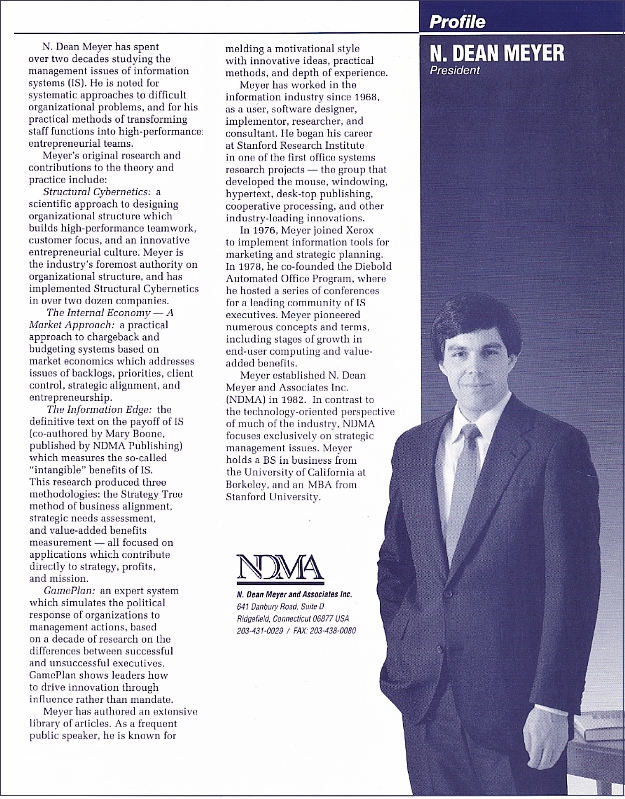 John Gerardi, a.k.a. "Ratso," has been an enduring presence on the Fairfield County music scene for the past 20 years, both as a musician and a teacher. In 1976, The Chambers Brothers named him their rhythm guitarist. In 1995, he played blues guitar for Diana Ross. In between, for over two decades, he's been the driving force behind some of Connecticut's hottest rock bands.

In 1995, Ratso's breakout year, he released the all-original blues record, "Whatever It Takes" (Riff Rat Music), produced by Ratso and Bob Greenlee of King Snake Records, and mixed by Steve Boyer (who mixed Eric Clapton's Grammy winning "Unplugged" album). Ratso's debut CD features a vocal appearance by Lester Chambers and the keyboard wizardry of Jeff Bova, a prominent studio musician (session work with Clapton, Michael Jackson, and Herbie Hancock). Ratso kicked off '95, a big touring year, with two weeks at the Shark Room in St. Thomas in the Virgin Islands--"The greatest band that's ever played in my club!" said the owner--and next made stops at New York's Manny's Car Wash, LeBar Bat, and Downtime, opening for Al Kooper and Jimmy Vivino (guitarist for the Max Weinberg 7 on Conan O'Brien's TV show), and later for Duke Robillard.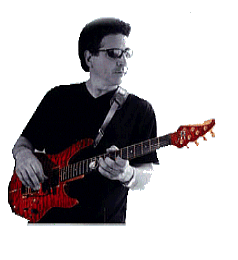 Ratso's searing guitar playing and love of performing are as memorable to local music aficionados as the excitement generated by his bands--Orange Sunshine (with Bova in junior high), Rise (a Northeast contender), Alligator (a short-lived flame of originality) and, perhaps, the biggest sensation--The Boys--an early-to-mid-'80s quartet that packed area dance clubs. Gerardi's first recording was The Boys' EP, "Drop Me A Line," which was produced by Bill Scheniman, the N.Y.-Power Station engineer who worked with Bruce Springsteen, Mick Jagger, and Aretha Franklin.
John Gerardi was 7 years old when he bought his first guitar out of Woolworth's window and taught himself how to play it. It was 1959. By 9, he'd put together his first band, Yesteryear's Timepiece; by 11, played his first gig, a junior high dance. At 14, in 1967, he made his professional debut at Rapson's, a popular New York club where musicians liked to hang out, and bands like Lou Reed's Velvet Underground played.
Ratso has performed at New York's The Ritz, CBGB, The Bitter End, Lone Star Cafe, and The China Club, and at New Haven's Toad's Place and the Arcadia Ballroom. He's also played with The Outlaws' Freddy Salem, Mick Ronson of The David Bowie Band, and Steve Hunter, sessionman for Lou Reed and Alice Cooper. In 1987, The Ratso Band, which succeeded The Boys, opened for Zebra and for The Fixx at N.Y.'s famed Capitol Theater. Between 1988-90, the band were regular guests on the national cable-TV show, "Variety Tonight," Kris Marsala's ACE award-winning program.
Self-taught his first 15 years, Ratso began formal guitar study in 1974 with Jazz great Sal Salvador--an apprenticeship that would span more than 20 years. Soon after, Ratso became a guitar teacher himself. Over the last 22 years, he's taught several generations of students at his alma mater, Greenwich High. Gerardi's first book, The Blues Bible, which teaches the art of playing blues guitar, is due soon from Kanamar Publishing (New York).
With the recent opening of Lenox Sound Recording Studios, a 48-track production facility behind his Stamford home, Ratso now has a new creative center: a place the singer/songwriter can produce his own music; his own, independent recording label, Riff Rat Records; and a newly assembled power lineup--John Gerardi Band, in rehearsals, readying for their live shows, and working on the second album of John Gerardi, a.k.a. "Ratso."
SPECIAL TO:
Unfettered Photographs in Carriage Barn Show
New Canaan, CT (Oct. 14, 1993) -- "Unfettered Photographs: Stretching Definitions," a special exhibition of some 90 works of art by 15 artists, opened at The Carriage Barn Gallery, Waveny Park, New Canaan, on Sunday, October 10, and runs through Sunday, October 31.
The show brings together artists who share a respect for photography, but whose art is neither limited to or defined by the photographic arts alone. The challenging exhibition has several large sculptural installations, including: Hegira, an eight-foot six-inch-high by twelve-foot-long construction of movable, painted photographic panels created by Linda Lindroth, of New Haven, and Windows, an eight-foot four-inch-tall "building" by Joseph Kugielsky, of Newtown, which features 51 windows of collaged photographic imagery.
"To many artists' eyes," said Helen Barnett, director of The Carriage Barn Gallery, who conceived of the show, "photography is more than a 'recording device,' it is a kind of visual poetry that expresses feelings, not just of how life or things commonly appear, or of what photographs should do or be."
"Some of the imagery has been created before or during the actual process of taking the photograph, while other alterations have been created during or after the darkroom process," explained John Cusano, the guest curator, who selected the artists and their work. "The means may be photography or photographic imagery, but the addition of a variety of original techniques and non-photographic ingredients by the artists fuels the creative process and leads to inspiring discoveries."
One of the emerging contemporary artists in the exhibition is Bridgeport native Thomas Mezzanotte, 40, of Trumbull, a recent recipient of a Connecticut Commission on the Arts Individual Artist's Award (only 20 were given in the entire state in all disciplines). The group includes M.I. Cake, of Farmington, a woman who began her art career eight years ago when she enrolled in the Hartford Art School at 72 years of age. A 1935 Swarthmore College graduate, she spent 33 years raising three children, and now, at 80, is perfecting her skill in collage.
The selected artists, represented in permanent museum collections in Europe and throughout the U.S., including the Museum of Modern Art and the Metropolitan Museum of Art, exhibit widely and continue to win prestigious grants and awards. Also in the show: Eva Fuka, of Fairfield; Nancy Iddings, of Milford; Jan Murdock, of East Haven; Robert Calafiore, of New Britain; Phillip Fortune, of Hartford; Jon M. Eastman, of Hartford; Stuart Frolick, of Altadena, California (formerly of Greenwich); Stephen Brigidi, of Bristol, Rhode Island, and Esther Solondz, of Providence, RI; Silvia Taccani, of New York, and Stephen Tomasko, of Newark, Delaware.
Thomas Mezzanotte's first interest in photography was "in its ability to record." "I would shoot images of peeling paint and rusting metal and almost inevitably I would be disappointed," said the artist who had a solo show at Carriage Barn Gallery in 1990. "The physical presence of the original object which so attracted me in the first place had been lost in the translation." For Messanotte, this was "the starting point for new exploration." "In place of what had been lost," he said, "I discovered a sensual beauty inherent to photographic materials beyond their ability to record." Mezzanotte sees himself "as a painter whose pallet is filled with metal salts as with paint."
Nancy Iddings admits she's been tempted to call her work, "photo drawings," since it "lies in the realm between photography and drawing." "After all," she says, "photography is the documentation of light--whether it's reflected off a surface as in traditional photography or directly captured by light traces as in my work."
"The reality," Phillip Fortune says, "was that a single camera view couldn't convey all that I wanted in an image." For Kugielsky now, "the montaging of images" more accurately "coincides with life's layered experience." And for Lindroth: "Photography is seen as not merely a means to present 'a picture of something'; but, more often, the photograph is seen as a physical object."
"I always get perplexed when people ask me to describe my work," says Jon Eastman. His studio is in a 19th century axe factory on the Farmington River, where some of the buildings that make up the compound still remain empty and untouched since the last axe was manufactured in the late 1950's. "'I present photography in a sculptured manner,' is what I usually say," Eastman said. "Well, then, are you a photographer or a sculptor?" is the inevitable next question. Eastman's answer?-- "Either."
Meanwhile, Eastman's artistic purpose holds steady: "To rub a layer of dust off a [factory] window and peak into one of these cavernous rooms is what I'm translating in my work," he says. "The beauty of the foreboding; the mystery of the isolation." Eastman's concern remains with creating art, not with what to call it.
"After all," Cusano says, "the creative process is not about being fettered." If there is a theme to the show, Cusano concedes, "It just might be about going past restrictions, self or otherwise imposed, to create new meaning."
The exhibition, presented by the not-for-profit New Canaan Society for the Arts, is being sponsored by The Q Design Group Ltd., a Wilton graphic design house, in a unique first-time association for both organizations. The Carriage Barn Gallery, Waveny Park, 677 South Ave., New Canaan, is open Wednesday through Sunday, 1 to 5 pm. Admission is free. 203-972-1895.#


    Stamford (Sept. 21, 1996) - Matt "Guitar" Murphy, one of the most sought after blues players over the last six decades - who gained fame as lead guitarist for the Blues Brothers Band - will give a master class on Wednesday, October 16, from 7-9 p.m. at Lenox Sound Recording Studio, 64 Lenox Avenue.

    The guitar clinic is part of Lenox Sound's monthly "Learn from a Master" series for teachers, students, and music aficionados, and features the top touring, session, and teaching professionals in the music business.

    The guitarist for Howlin' Wolf in the'40s, Murphy, a Mississippi native, went to Chicago in the "50s and helped ignite the music of Memphis Slim. In the '50s and '60s, he was a session guitarist for Chess Records. An industry giant, he's also played and recorded with Muddy Waters, Chuck Berry, Buddy Guy, Sonny Boy Williamson, Otis Rush, Koko Taylor, and Etta James.

    It was in 1978, his sixth year of playing with The James Cotton Band, that Murphy was recruited by Dan Aykroyd and John Belushi to anchor their Blues Brothers Band. Their work produced the hit movie soundtrack and three platinum albums. Murphy's latest solo album, "The Blues Don't Bother Me!," is on Darien-based Roesch Records.

    Fee for the class, which includes a catered dinner, is $100. Seating is limited to 30 students. Doors open 6:30 p.m. For more information, call 203-359-2238.